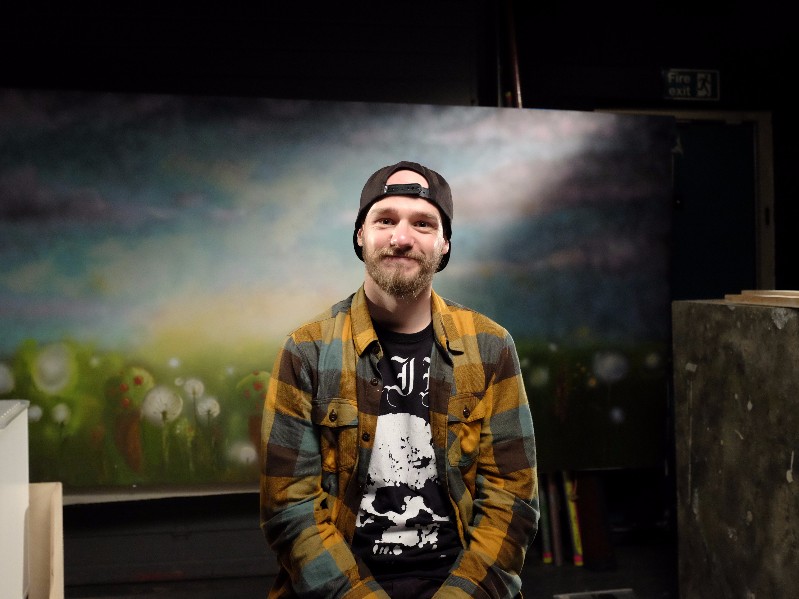 Can you tell us what an average work day looks like?
My day starts around 4 / 5am when my son Sullivan wakes up. I give him a change and then snooze until 5.30am – that's when I get up and work on my passion projects until around 8am when I get ready and take our dog for a walk. Then it's time to cycle to work at Aardman.
I can work on anything from website design to motion graphics, art direction to illustration. I squeeze in a bit more side project fun on my lunch (or play Switch) then it's an afternoon of more Aardman fun.
Hometime at 6pm then it's hanging out with my family, cooking dinner and relaxing, ready to do it all again the next day!
What are you listening to at the moment?
I love to listen to music all the time, and it's always varied! Here's my current rotation:
The Anthropocene Extinction by Cattle Decapitation
Modern Ruin by Frank Carter & The Rattlesnakes
Low Teens by Every Time I Die
Rap Album Two by Jon Wayne
Evergreen by Broods

What apps can't you live without?
On my phone I can't live without One Second Everyday, Instagram, Google Keep, Google Inbox.
On my desktop: Dropbox, Ulysses, Slack, Keynote.
And in my browser: AdBlock, Chrome Delight, Hide YouTube Comments, Make America Kittens again (replaces all photos of Trump with pictures of Kittens!)
Screen space is my happy place!
Favourite piece of equipment in the studio?
You know what? It's screens! Screens are my favourite. At work I have the 27" iMac with two 22" screens either side, and at home I have two 21:9 ultra widescreen monitors connected to my MBP. I really like seeing all of my programs laid out nicely so screen space is my happy place!
Which designers/artists work are you enjoying at the moment?
I get obsessed with new artists all the time! Here's some of my current obsessions: Paul Robertson, Buck, Animade, David OReilly, Saint 11, Materia to name but a few!
What's your favourite place to escape to?
Somewhere close to home – the waterfront here in Bristol. I love it, it's always so calm and peaceful to just hang out next to the water.
Do you have a subscription with any magazines?
I don't actually! I like to treat myself to magazines when I'm in a nice shop like Papersmiths. I love Another Escape, The Great Discontent & iDN. We subscribe to Edge Magazine at work too, which I really enjoy reading – beautiful design too.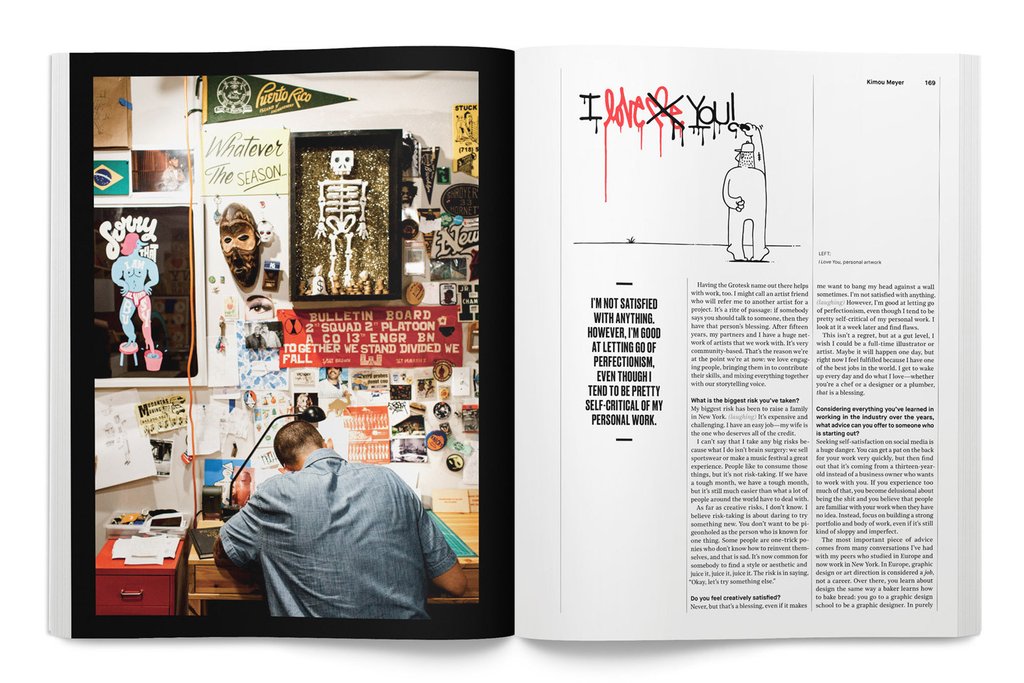 If you could choose one artist, dead or alive, to decorate your house, who would it be?
That's easy, it'd be KAWS! I adore his work, especially his large-scale character pieces. I have a couple of his much smaller pieces on my shelves but I'd love a gigantic 'Dissected Companion' in my home!