thread 05 was a very special, one-off music themed event hosted in collaboration with Simple Things Festival. It was the first thread with three speakers, and it was held at the Old Police Cells, part of the The Island and a perfect, alternative venue for an inspiring evening of talks.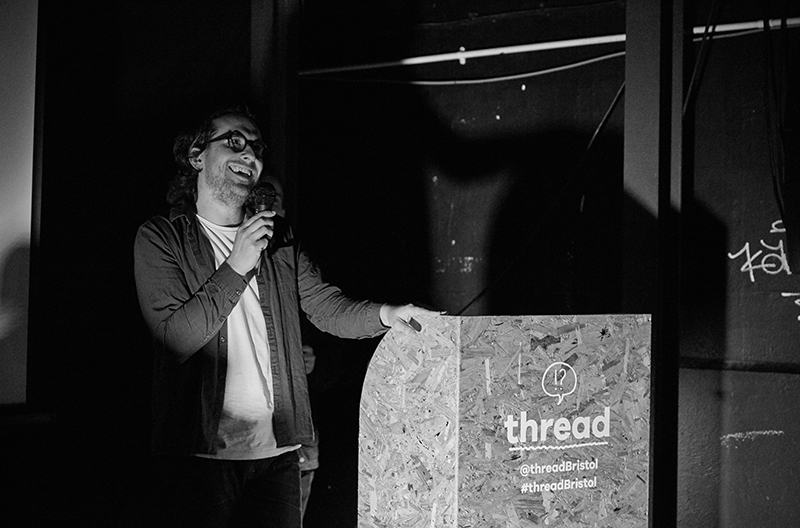 First up was Kevin King, organiser and curator of the Secret 7 project, a collaborative fundraising project that invites well known artists from around the world to interpret 7 tracks from 7 of the best-known musicians around. Secret 7 then presses each one 100 times – so 700 sleeves are created and then sold for £50 a piece for charity. Since it's conception 5 years ago, Secret 7 has raised over £130,000 for various charities.
In his talk, Kevin spoke about the need to have faith in your idea when contacting artists or musicians – not being afraid to track people down to pitch them your idea (even if that means finding them in a kebab house). He made it clear that the project was borne out of a creative dissatisfaction at work, so the take-away advice was to seek out creative opportunities in your own time and follow them up, you never know where they may lead.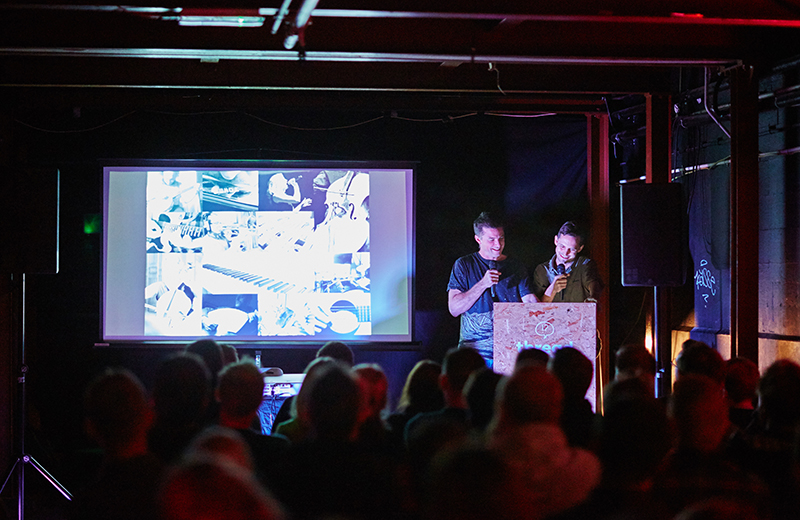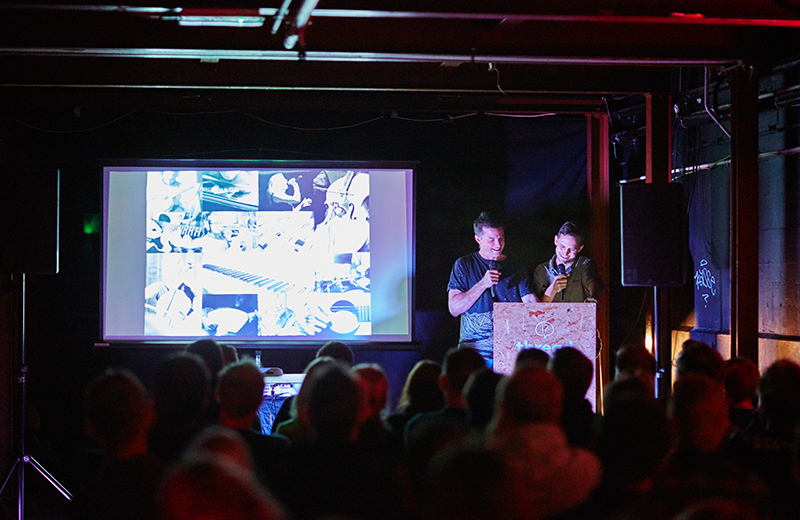 Next up was Echoic Audio, an award-winning Bristol-based sound design studio who have put music and sound together for brands including D&AD, Mercedes-Benz, Clarks and Dyson across TV, film and digital. Speaking about the importance of personal, creative projects that they pursue in their spare time, co-founders Dave and Tom inspired the audience with stories of taking on personal projects with talented visual artists that can then lead to client work. They also walked the audience through their creative process, highlighting the difference in quality between out-of-the-box music and that designed in a studio.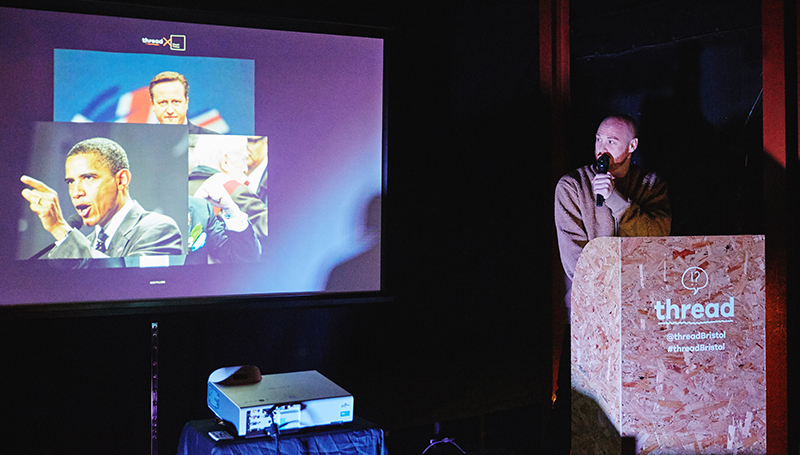 Last but certainly not least was Sam Pilling, a commercial and music video director and producer with a flair for detail and a dramatic, cinematic style. He talked us through the preparation and process of making of his latest video for DJ Shadow and Run the Jewells – 'Nobody Speak'. Covering a range of topics from finding inspiration in Sergio Leone's Spaghetti Westerns, to technically how to provide adequate lighting for the huge space he found in eastern Europe, it was a fascinating insight into how a music video is made.