For the 13th edition of thread, we curated an evening of talks and activities focused around the good stuff – print; more specifically, editorial print design.
We were very lucky to be able to host two award-winning speakers – Rick Banks and Paul Willoughby – both who have carved out careers self-publishing books and magazines. We were also joined by BIP (Bristol Independent Publishers), a local collective of independent magazine publishers and Bristol Print Collective who were live screenprinting a special, one-off artwork provided by Rick Banks.
After some food – supplied by Bristol legends, Pizzarova – and drink, the first keynote of the night was delivered by illustrator, designer and creative director, Paul Willoughby. As co-founder of creative agency, Human After All and former creative director of Little White Lies magazine, Paul has a long affiliation with print design, overseeing the creative design of 49 issues of Little White Lies before parting company.
To kick things off, Paul delivered a fascinating insight into how he prepares himself mentally at the beginning of each day; meditation, journaling and butter in his coffee, and the importance of "exercising your brain like a muscle". He then dived into the driving force behind Human After All's self-published magazine, Weapons of Reason and the core principles behind it's design:
? No gradients
? No texture
? No tints, only pure colour
? No use of different colours to the WoR palette
? No drop shadows ("cuz drop shadows are shot")
? No needless embellishment, just clean thinking and essential mark-making
Paul explained how he believed that including these creative constraints meant more creative results and made it easier to visually articulate abstract or complex subjects.
Paul followed up on this by talking about his time at Little White Lies and how he art directed those iconic covers – 49 to be precise – and the design of the magazine based around a core message or theme within the feature film. On occasion this would mean designing an entire typeface in order to carry the aesthetic through the publication. Paul finished with a simple message: "As creatives, our currency is ideas, so look after thyself".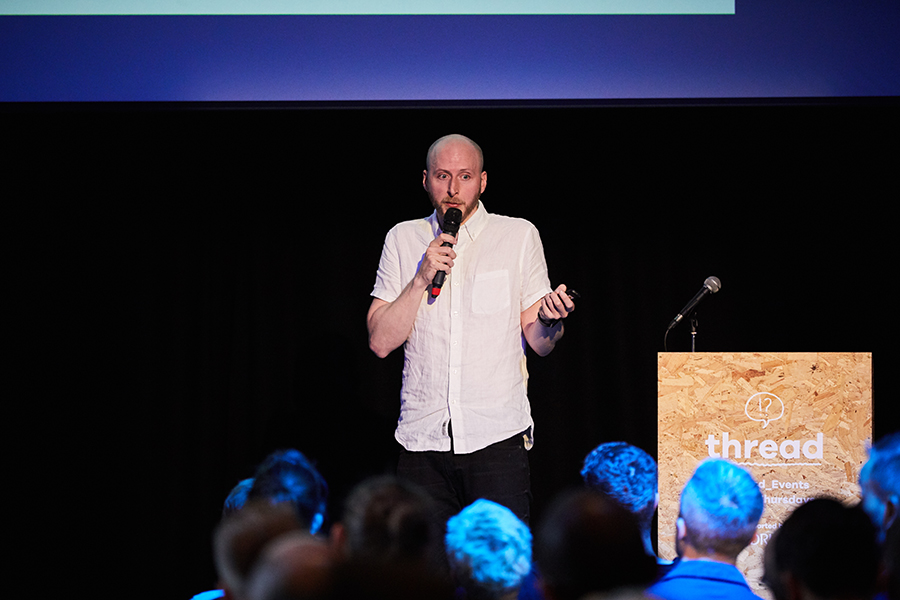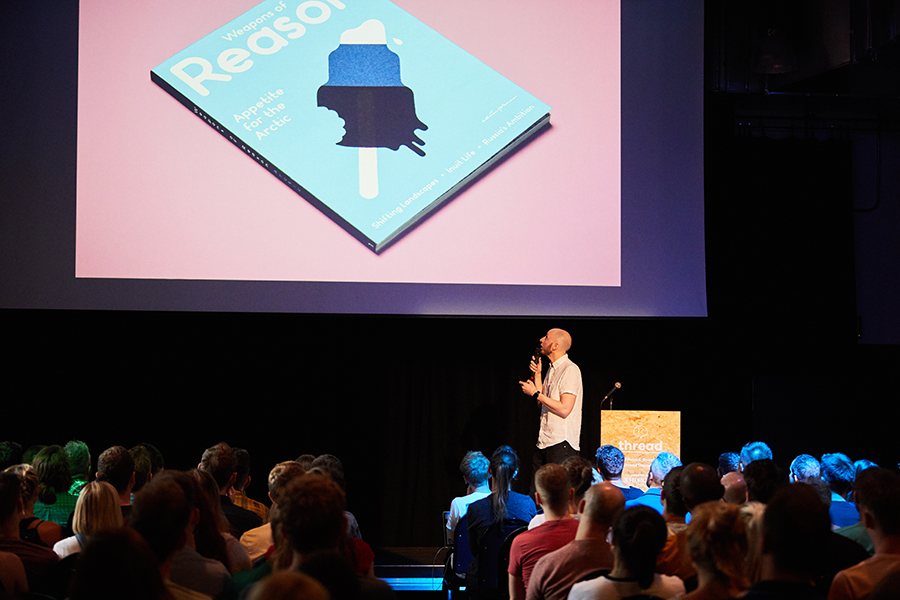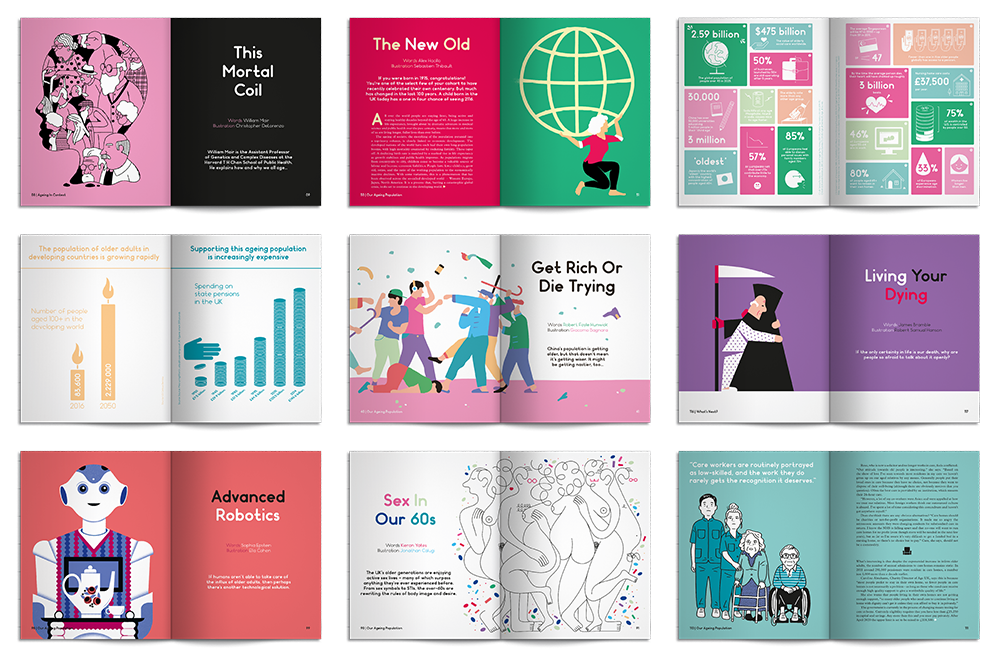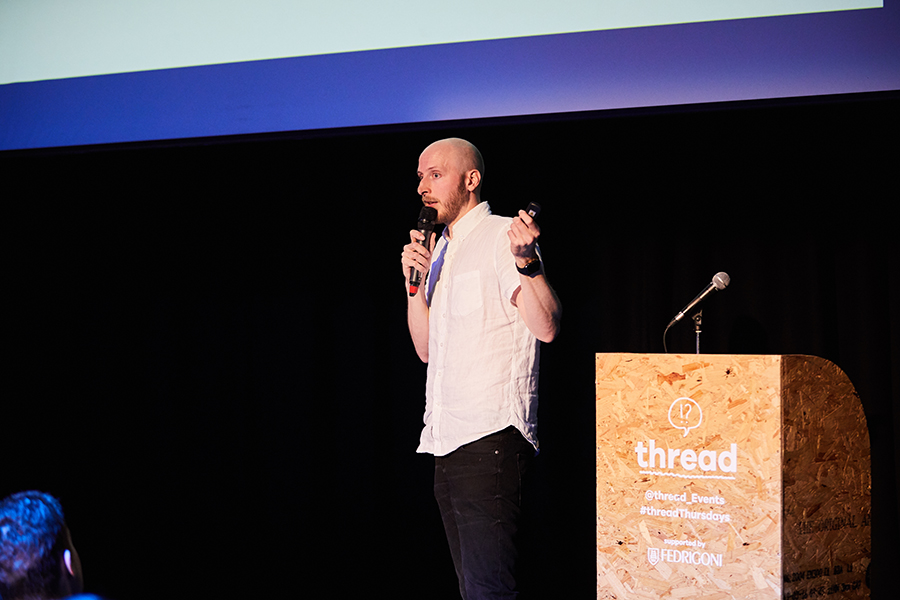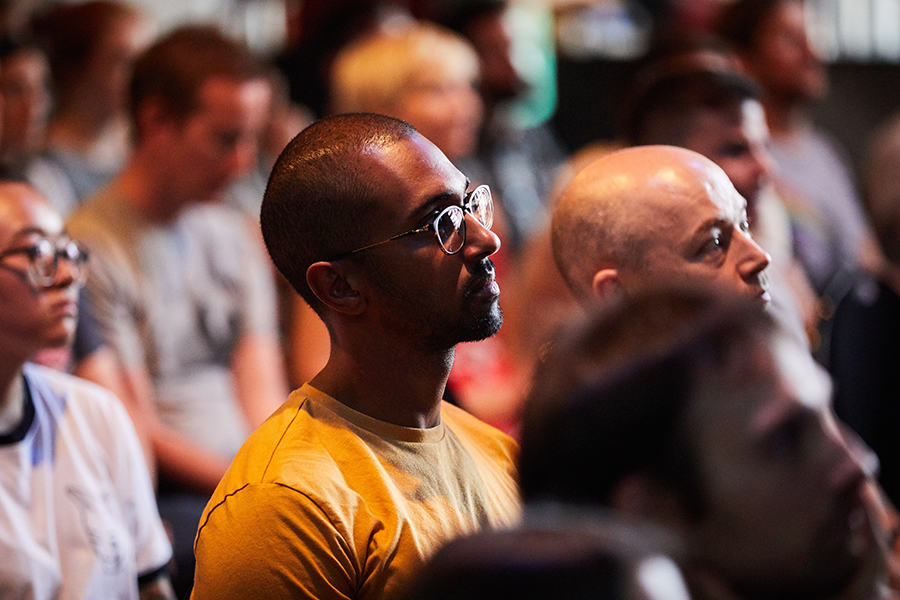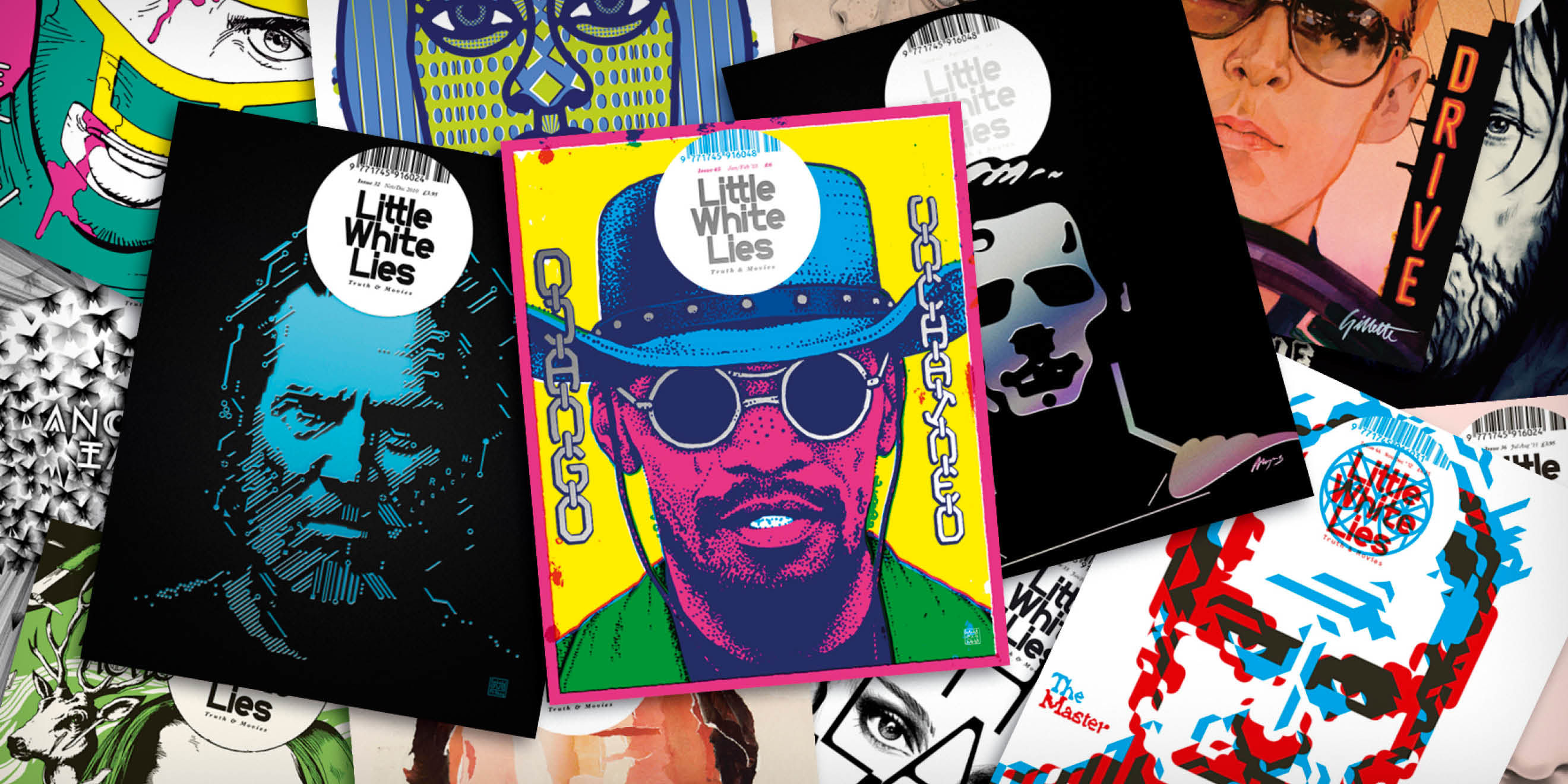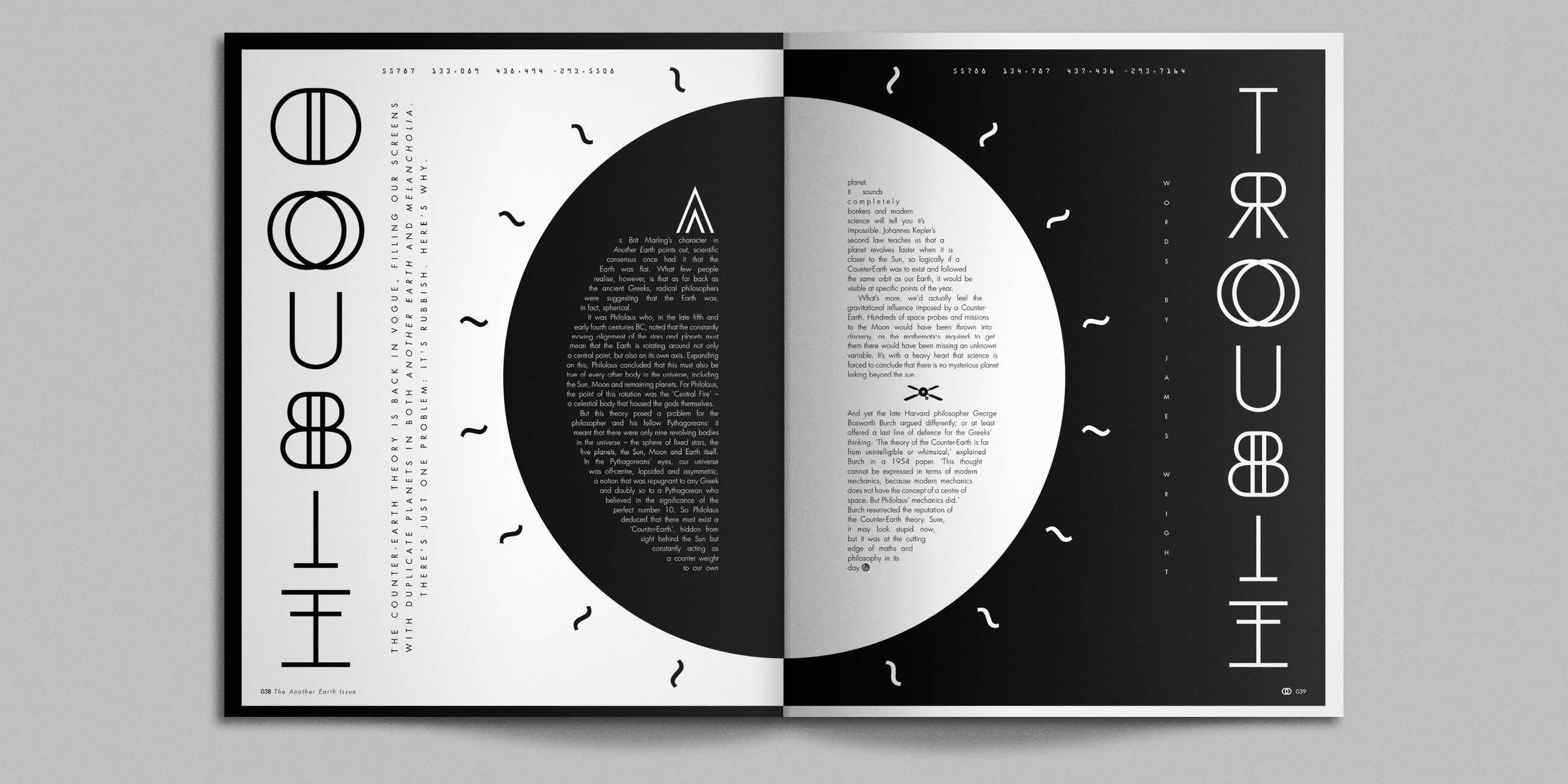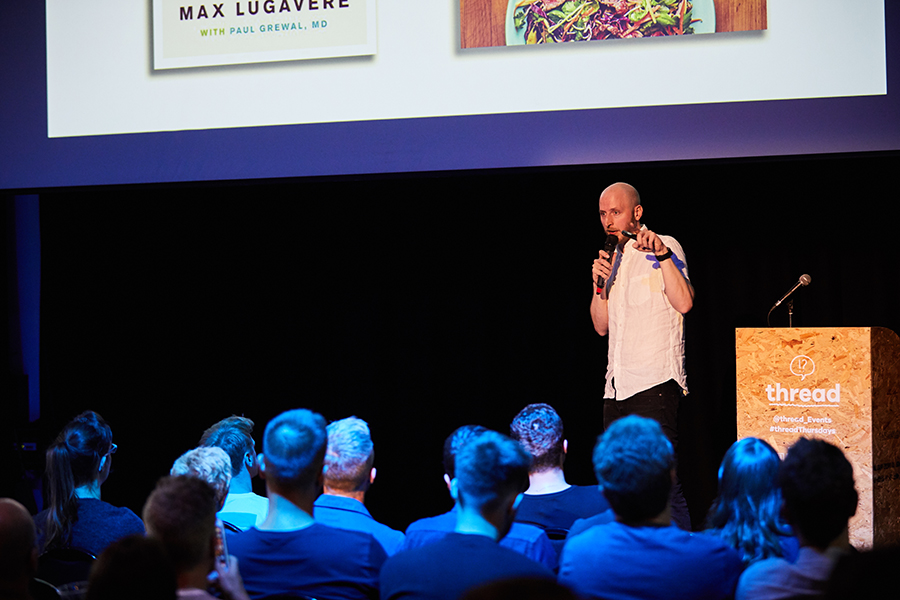 After a short break for some libations it was time for Rick Banks aka Face37 to take to the stage. Graphic designer, typographer, publisher and proud northerner, Rick has published a number of award-winning books including more recently, Clubbed: a visual history of UK club culture, a collection of materials and ephemera from the past 30 years of UK clubbing culture. Rick kicked off his talk by explaining that "I publish books I'm passionate about, and when you're passionate about something, you pore your heart and soul into it".
Rick shared how, as a young boy growing up in the 90's, he was fascinated with dance album booklets and would study the artwork, layout and small print in obsessive detail; "it was abstract art for me – because there was no artwork for each track, I would read and re-read the booklet over and over again, finding out who produced what. Dance music was one of the biggest reasons I got into graphic design."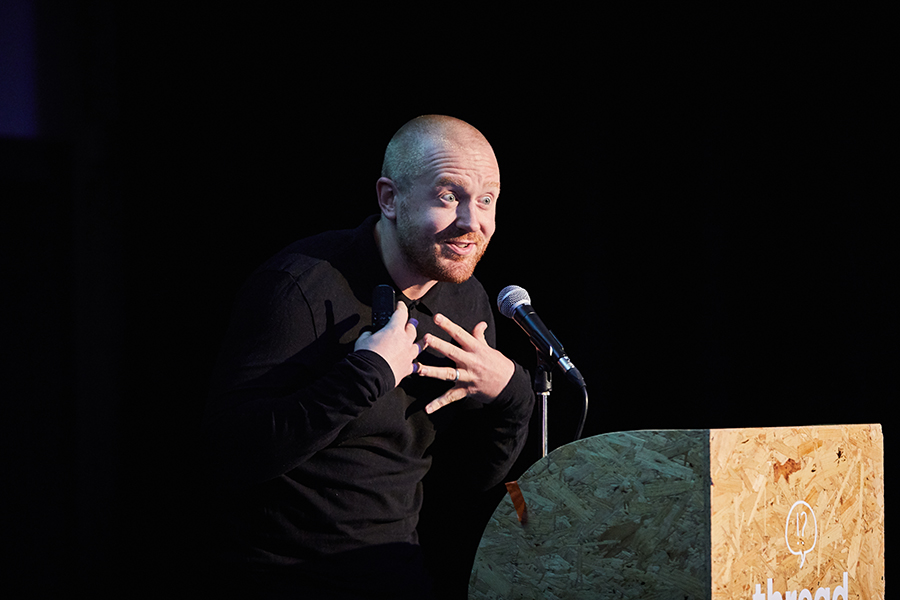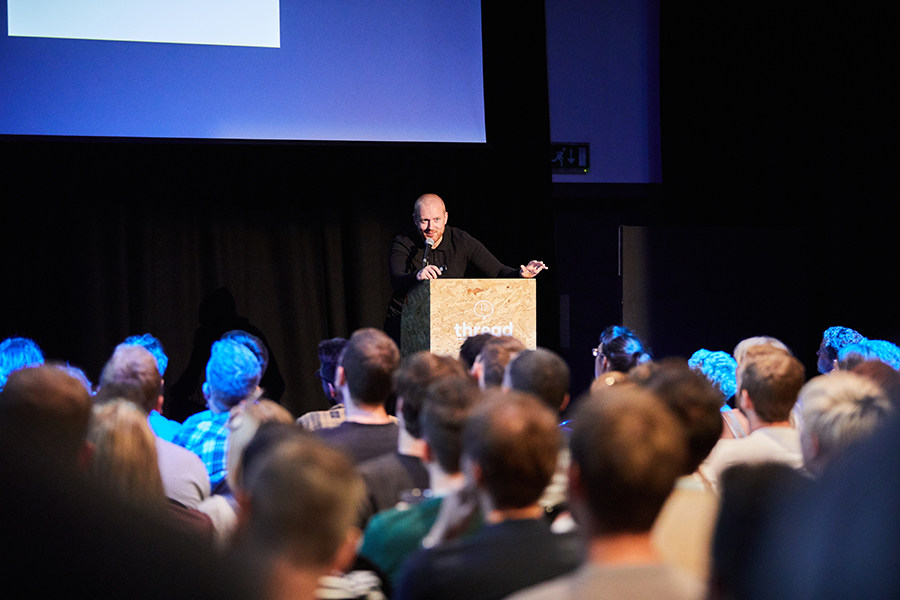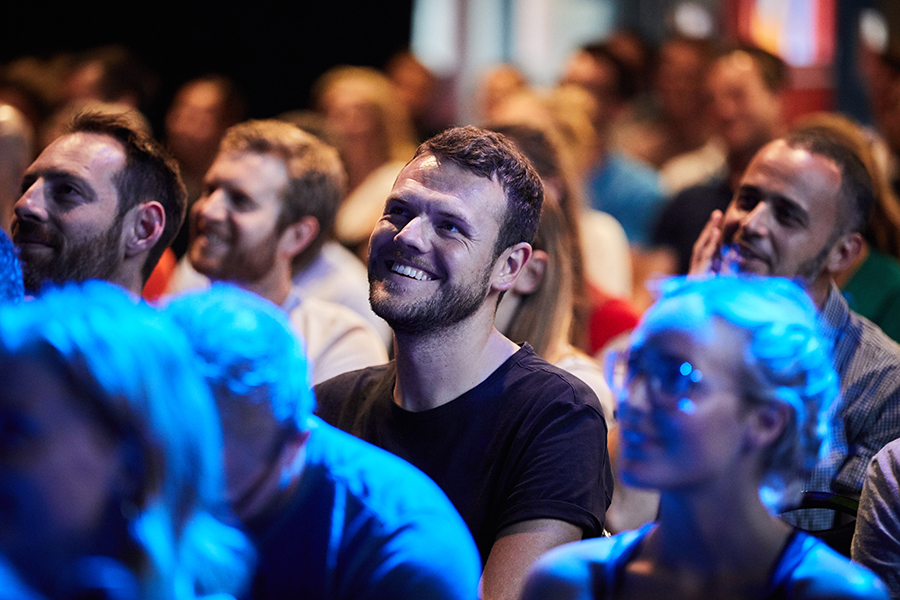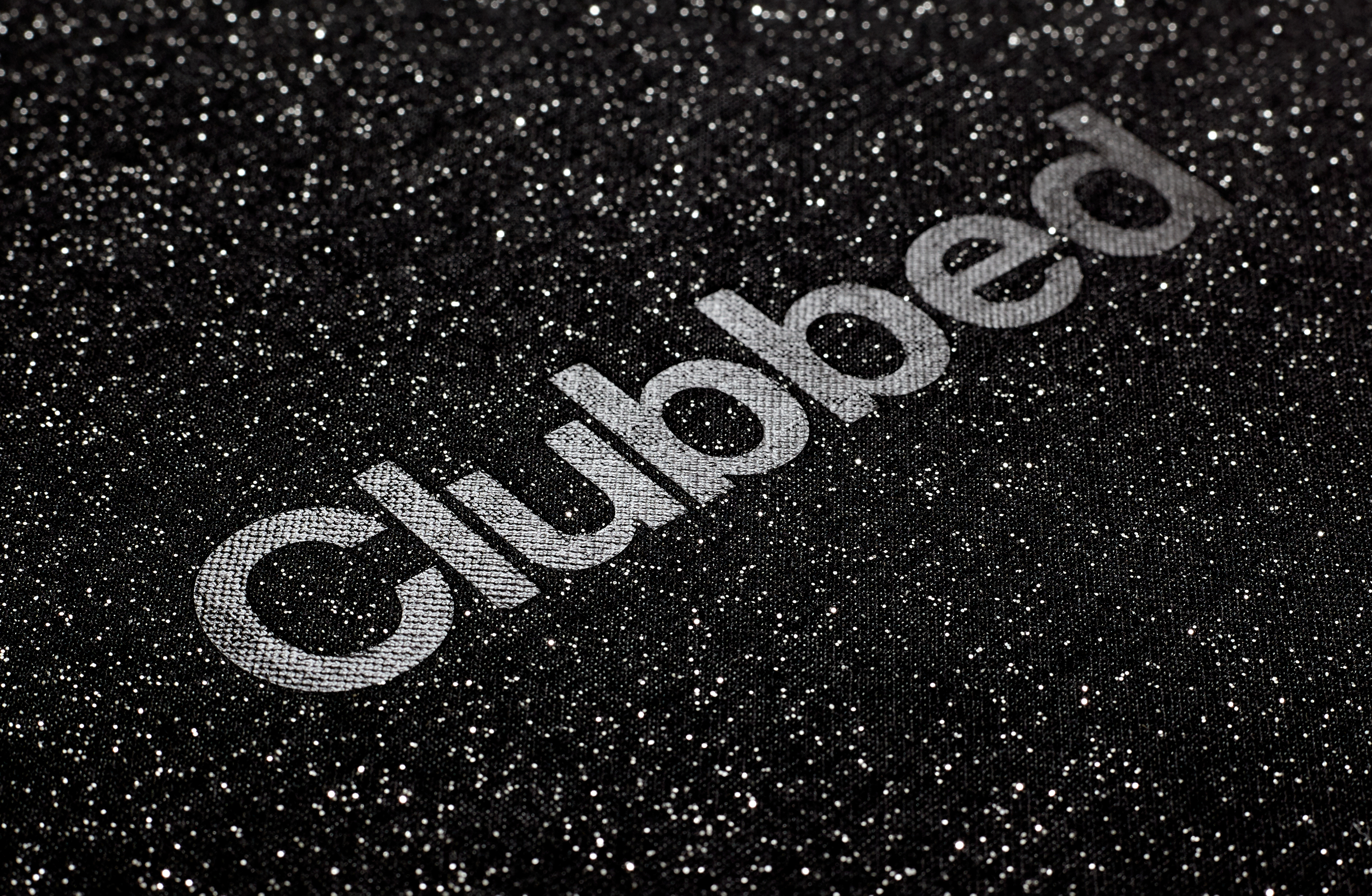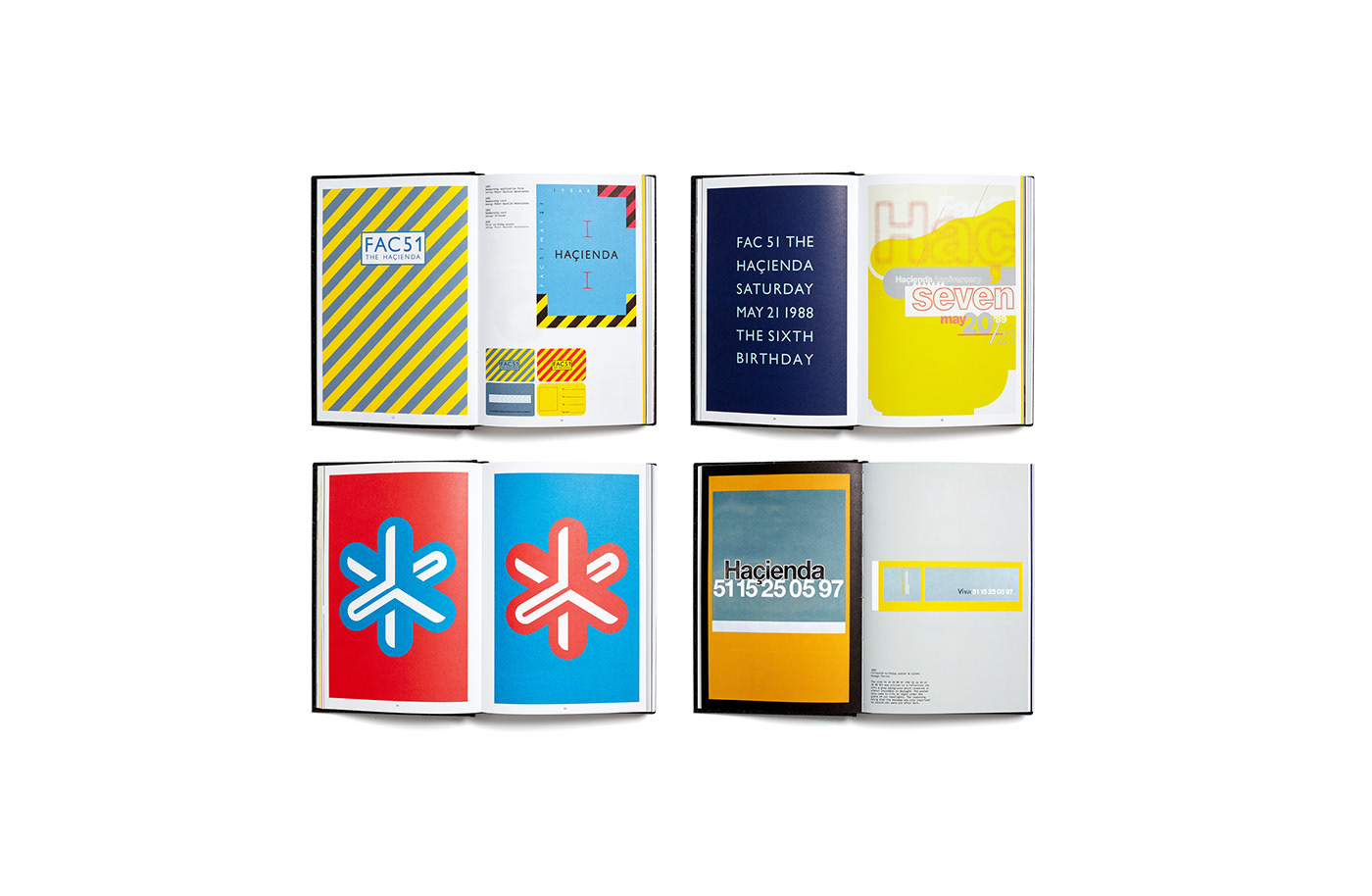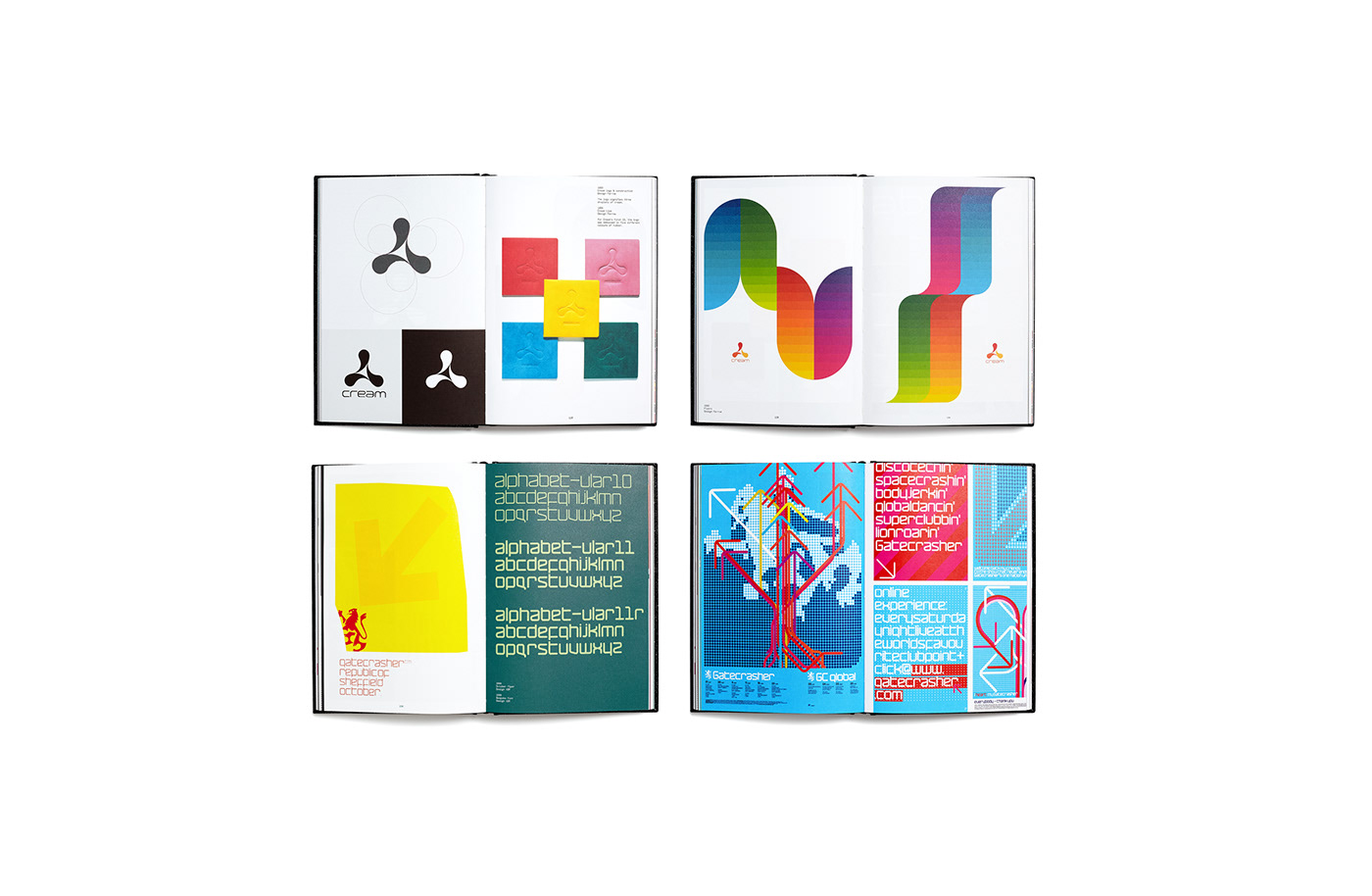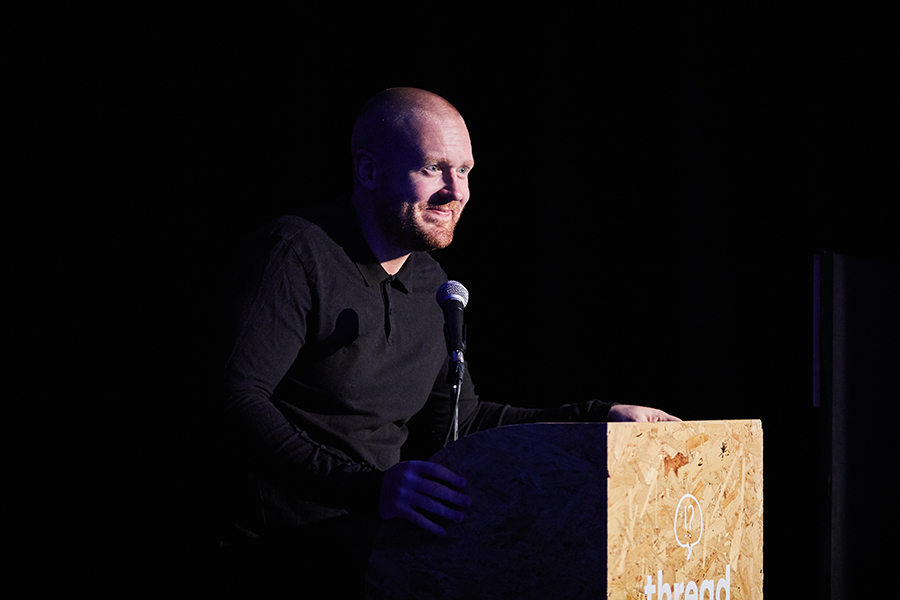 "I loved every minute of Thread. The format, location and even the food was amazing. The audience was receptive and engaged too. And they laughed at my average jokes!"Rick Banks
Rick went on to explain that the inspiration for the book had come from an unsuccessful search online for books on club design, finding only badly designed books taht focussed on the humorous side of club design; "I wanted to flip that on it's head and show the professional side of club design". He then took us on the journey of making the book, from digging through online archives and contacting designers and producers to meeting his heroes and run-ins with Ministry of Sound. After a year working on the book, Rick smashed his Kickstarter target and successfully printed and delivered 1400 copies of the book. (Even if he did miscalculate the postage cost, resulting in a cost of £15 per book – "I just about broke even!").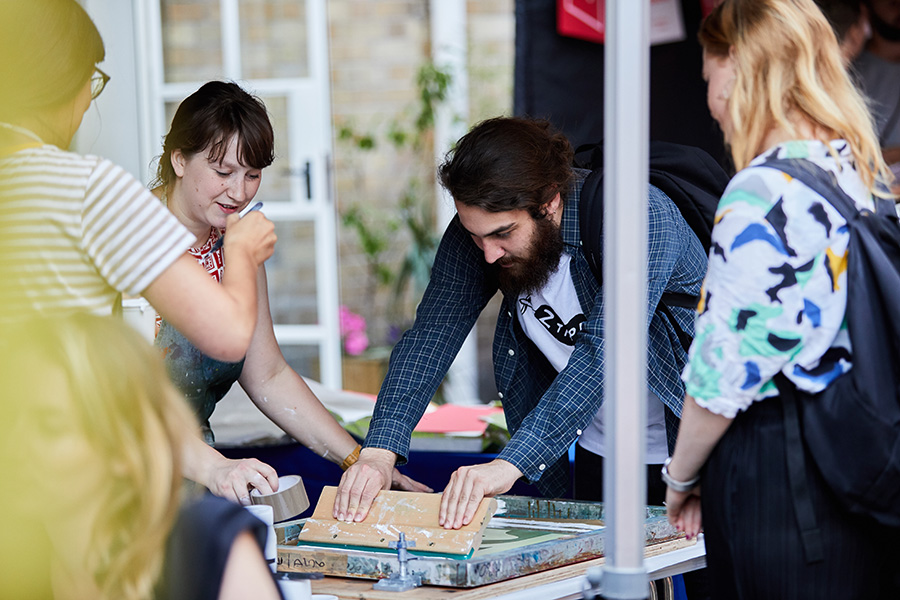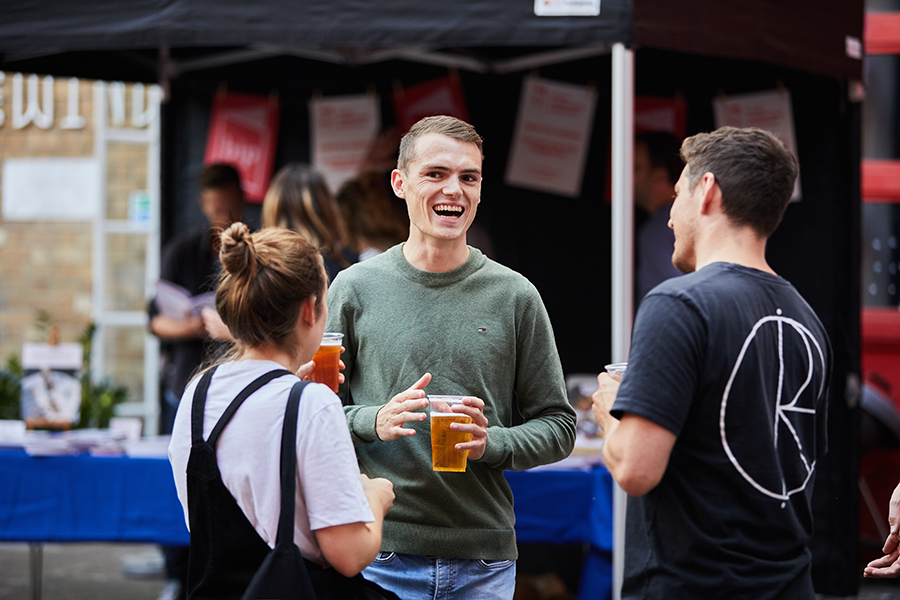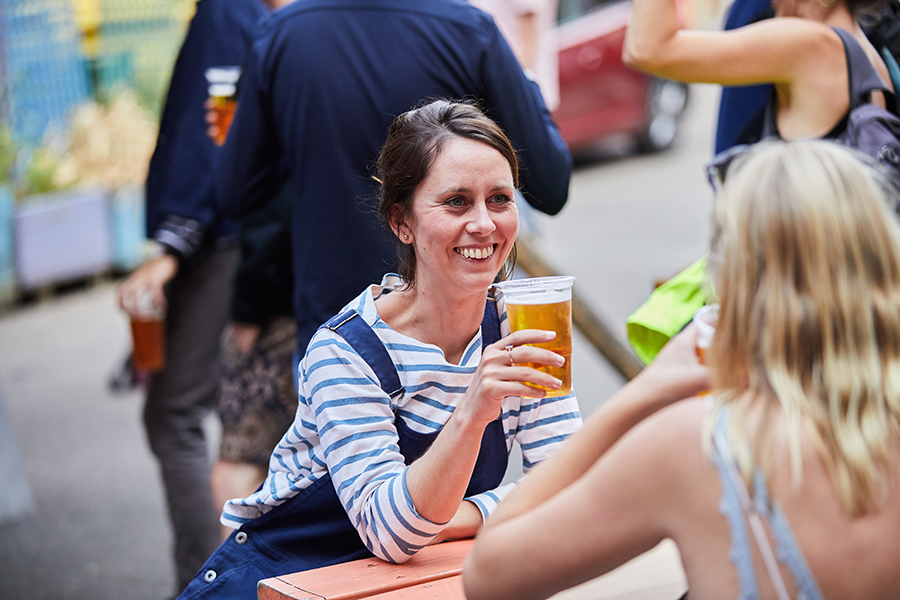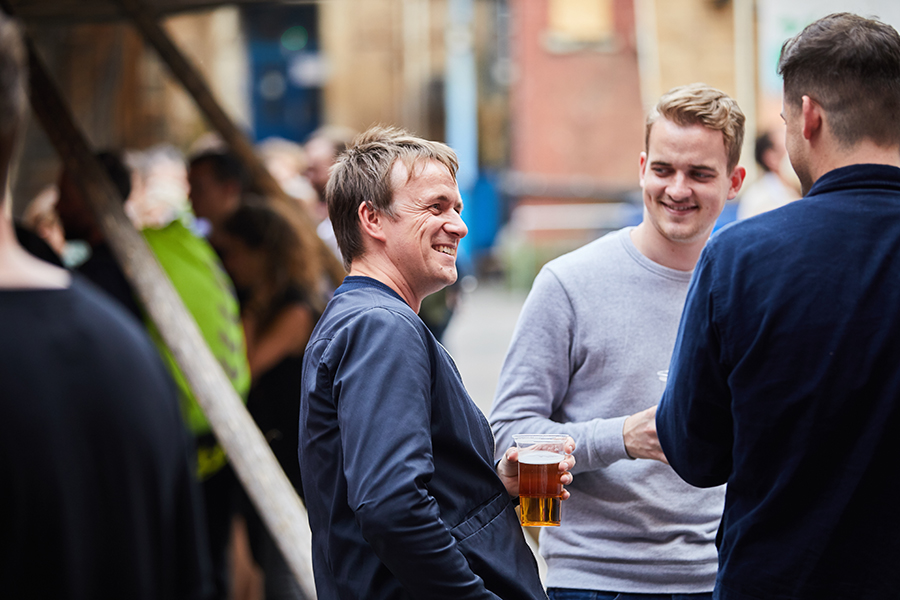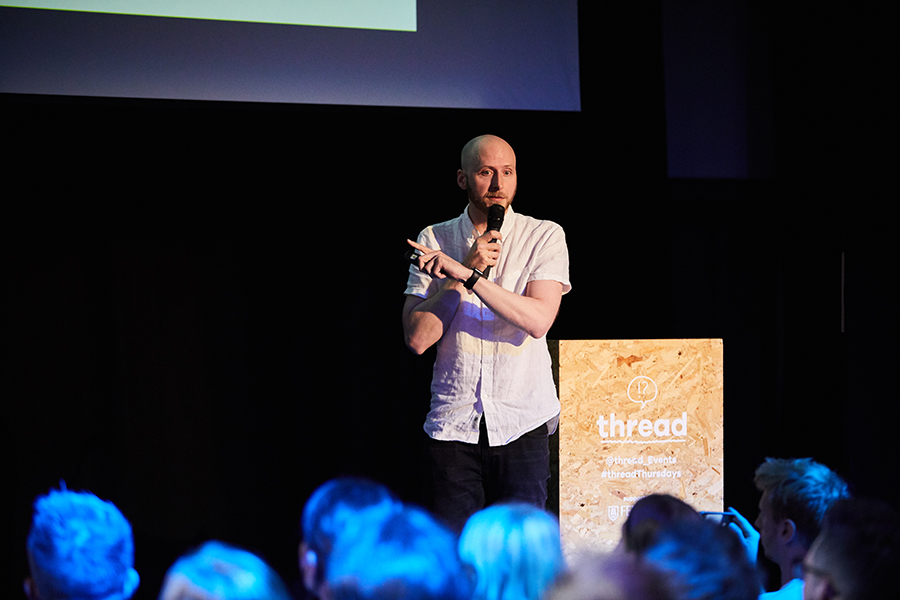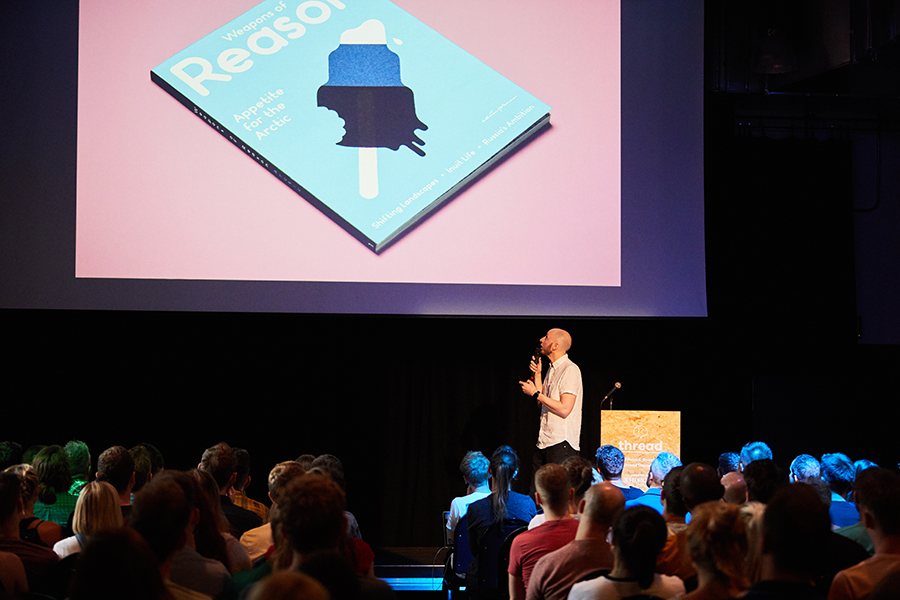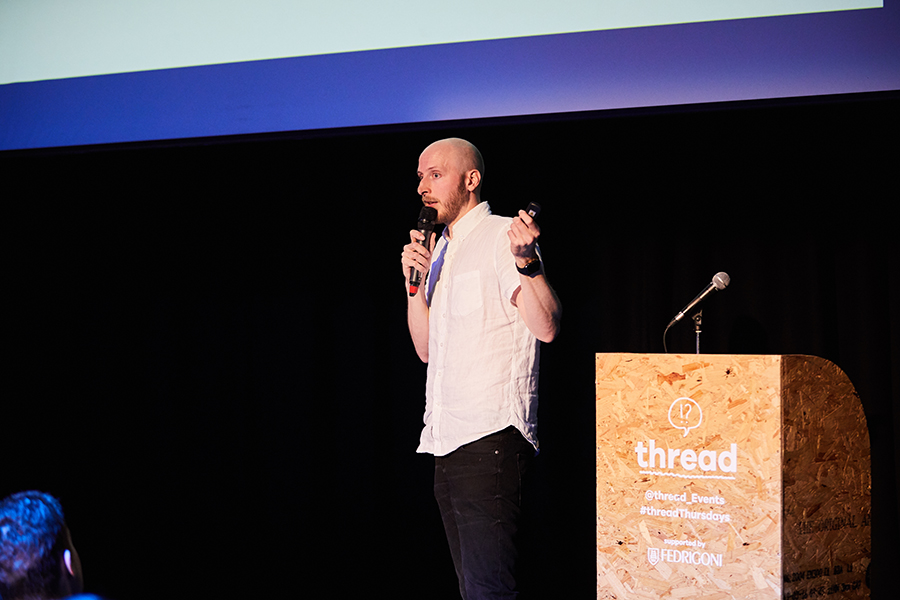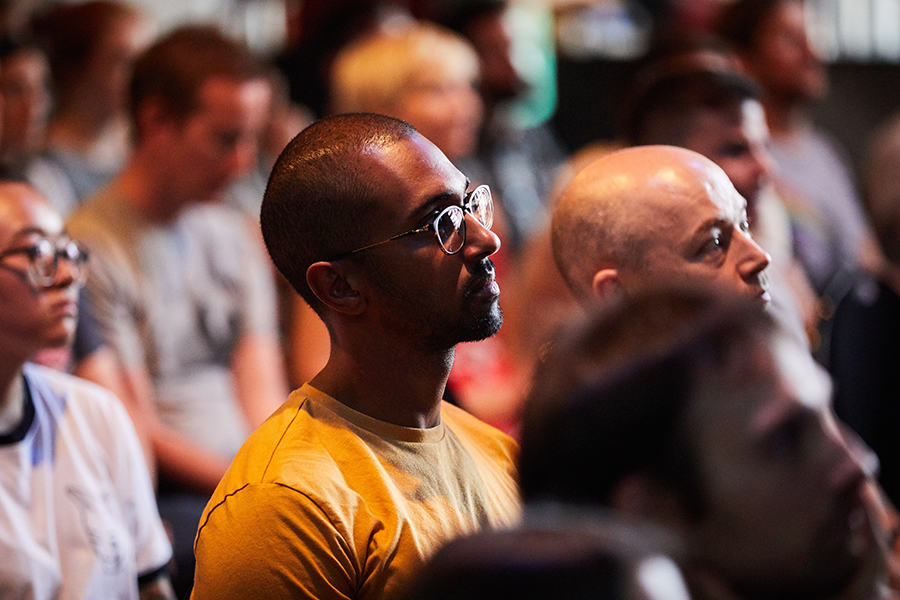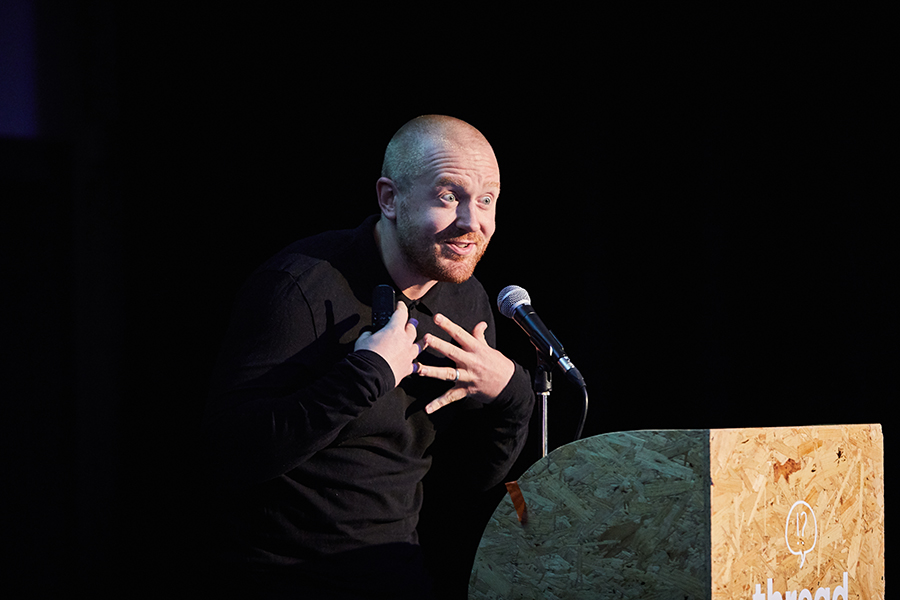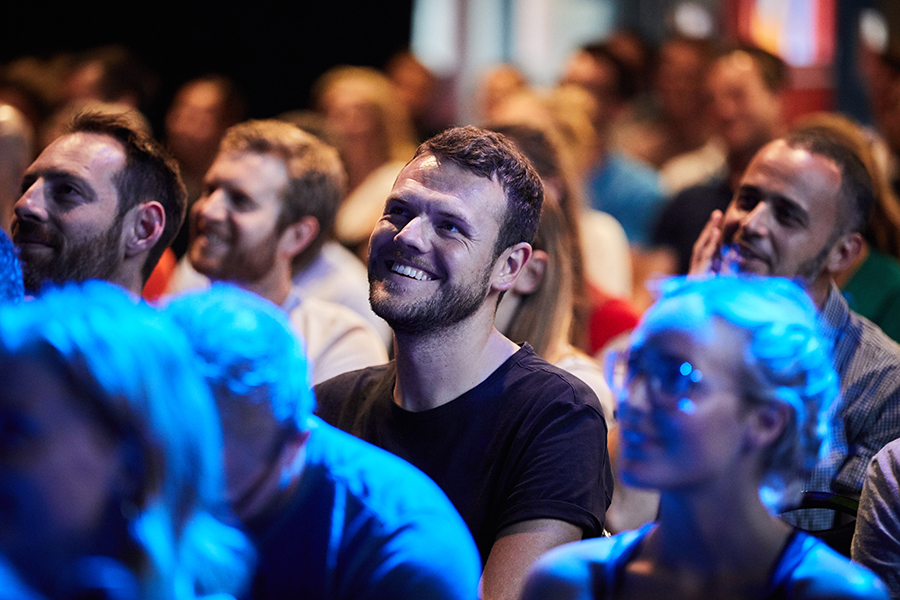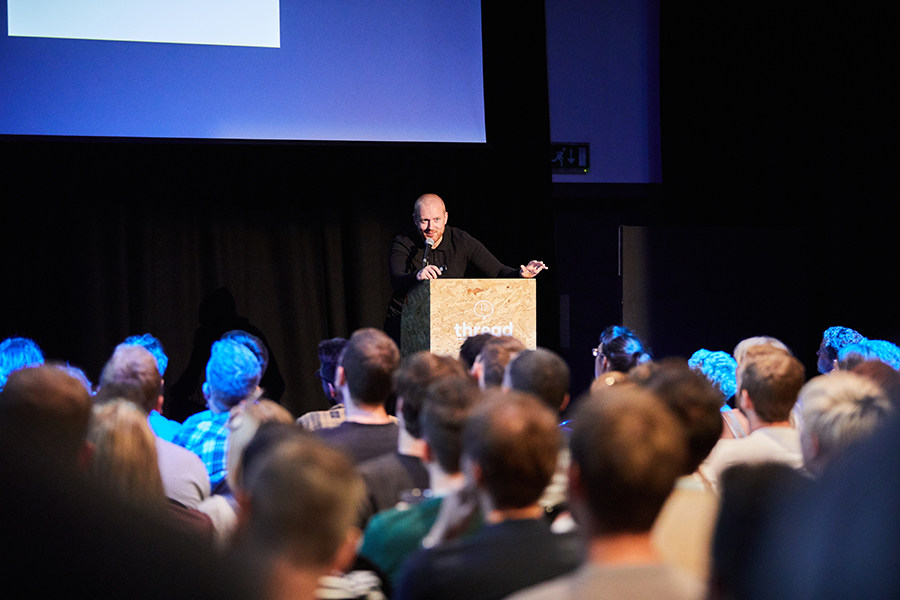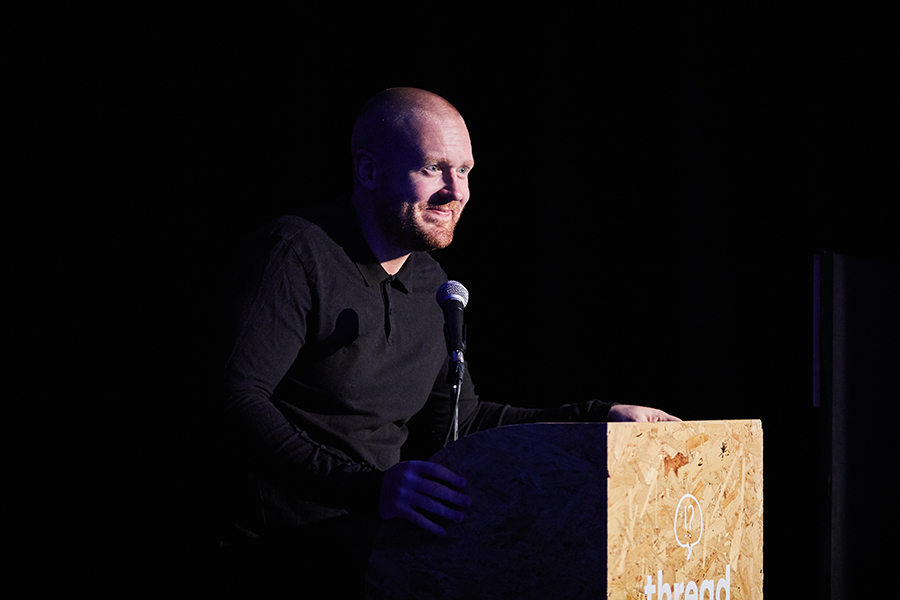 A huge thank you to our sponsors Fedrigoni for supporting this edition of thread, as well as Bristol Print Collective, Bristol Independent Publishers, Pizzarova and The Station. Please sign up to our mailing list using the form below to be notified of future news and events.