Our fourth event was set to be the biggest ever, with a theme of going your own way in business and an exciting line-up drawing a packed audience to the Small Horse Inn. We welcomed Jamie Ellul from Supple Studio, and were inspired by his and ustwo co-founder, investor and all round nice guy, Matt 'Mills' Miller's words on how they went their own way in business.
The night started by Jamie speaking of his time working at Magpie Studio, a design agency he helped set up, sharing some of his early work and backing this up with the caveat that you don't actually have to be a designer to make it in this world – inspiration can come from a number of different avenues. Some important words of advice as well, including how to learn to treat your staff well, knowing that style doesn't stick around but ideas do and that if you want to really succeed, you've really got to have interest in other things, move around and learn that comfort kills creativity. In his own words, "don't be that guy in the pub talking about Helvetica".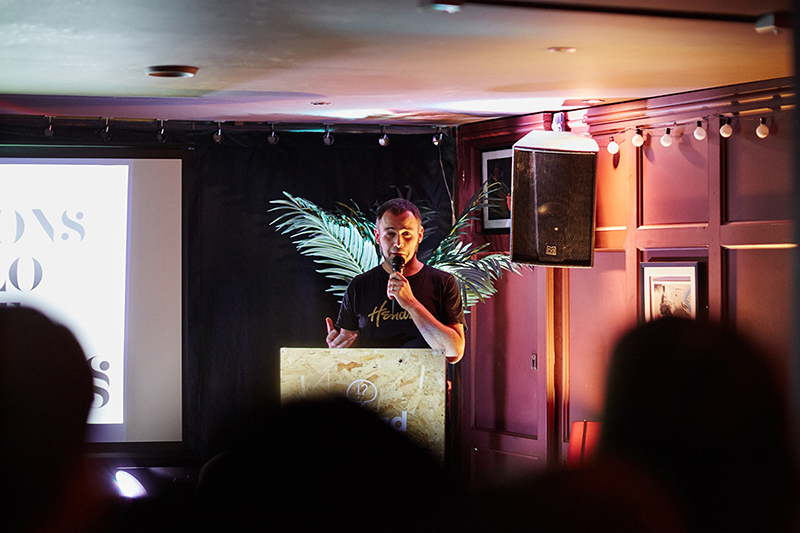 Inspired and motivated, the audience then settled down to hear from Mills, someone who has helped build ustwo, a global digital product studio that records turnovers of £30m+ a year and work with brands such as Google and Barclays. With studios in London, New York, Malmo and Sydney, ustwo has come along way since being started in 2004 by founders Sinx and Mills.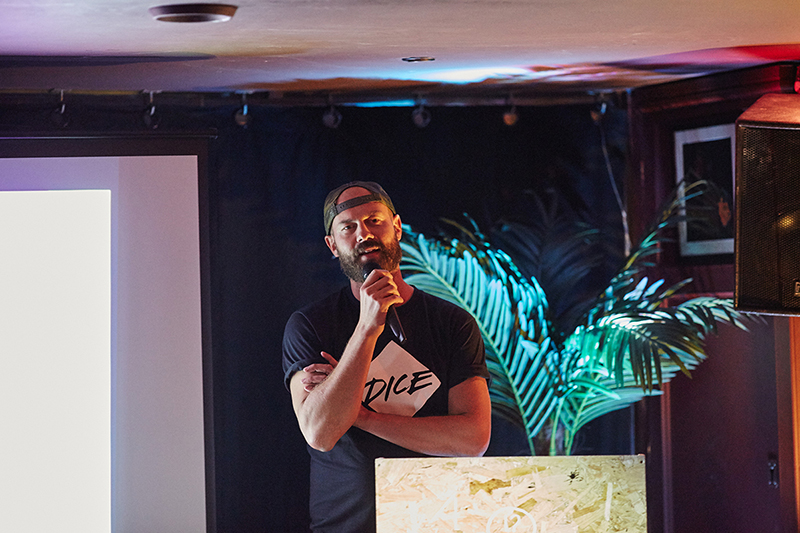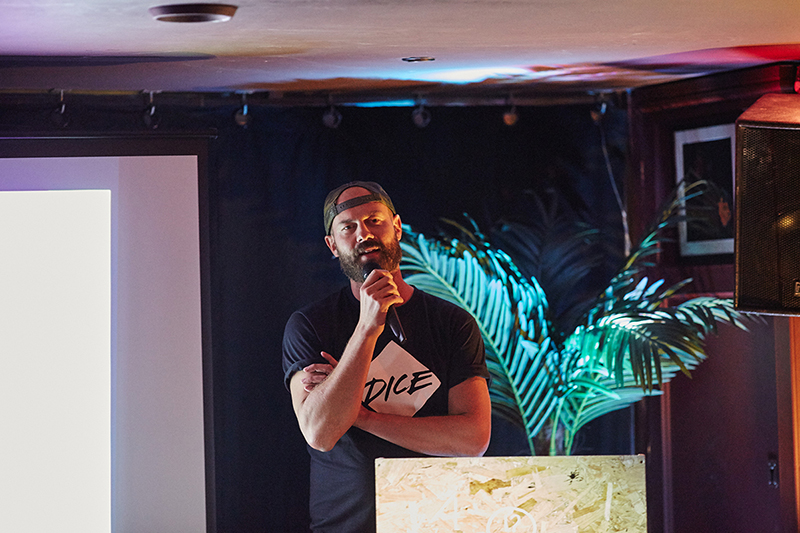 Recalling anecdotes (and haircuts) from the early years, Mills described a business built on friendship and how they built their 'fampany' (a family company). Whilst not just content to see ustwo succeed, Mills also talked about how he'd helped to start ustwo games – ustwo's game division – that was responsible for the award-winning app Monument Valley and invested in businesses such Dice and Tribe.
Prime time, pumped and personal… Mills, ustwo
The passion and energy for what he does was palpable. What came through was that going your own way is hard and that it requires sacrifice as you have to live and breath every minute of it. It requires taking bold decisions, but that ultimately, if you love what you do, it's the most rewarding step anyone can take.