For this special edition of thread, we blended food and design to create a jam-packed evening with tasty talks from Bristol-based, "food illustrator to the stars", Tom Hovey; food stylist and organic model maker, Peta O'Brien, and multi-sensory experience design studio, Bompas and Parr ??. It also featured a host of local Bristol food and drink suppliers, including Pizzarova, Foozie, Girls Who Grind Coffee, Psychopomp, Wiper and True and Murray Mays.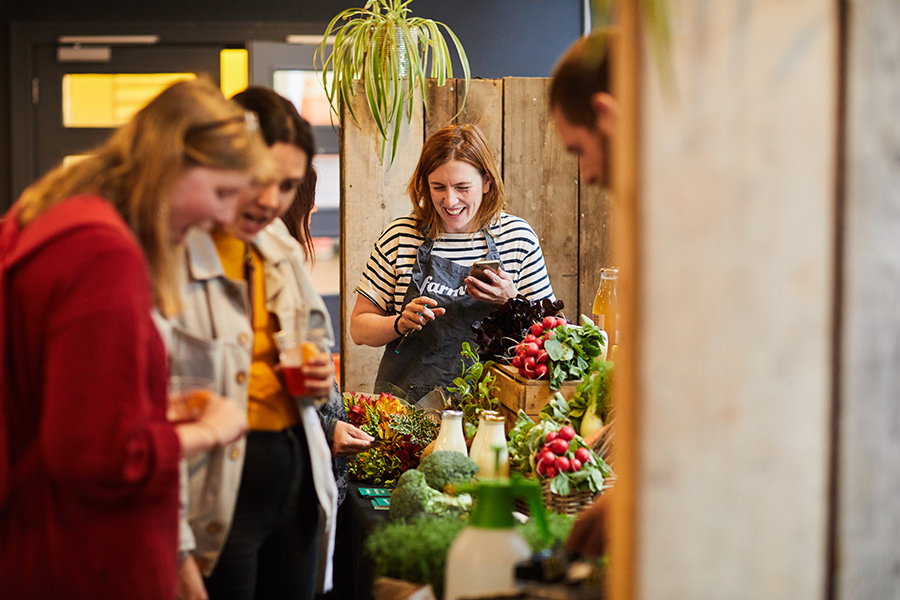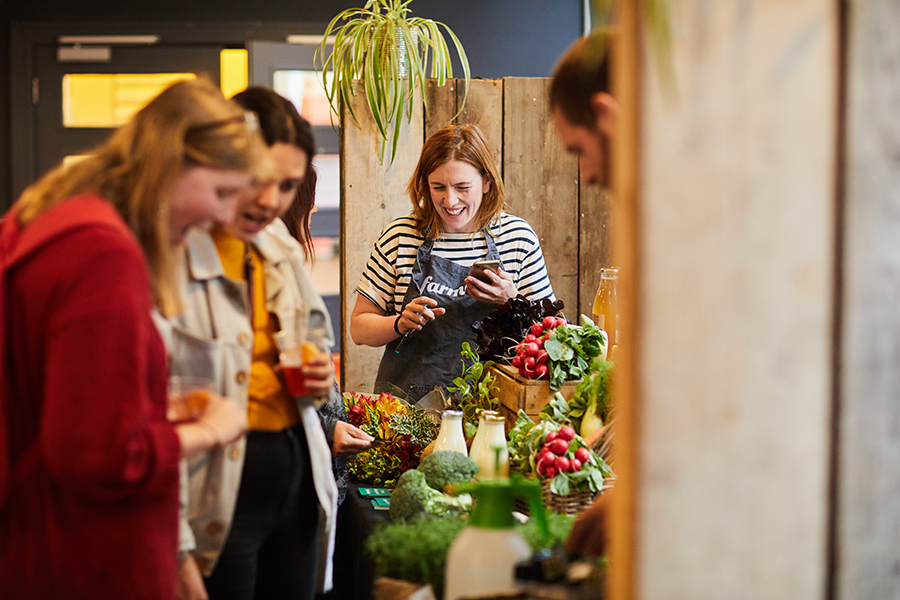 For the first course of the evening, Tom Hovey, best known for his illustrations of scrumptious show-stoppers on The Great British Bake Off, talked us through how he got the gig of resident illustrator on one of the most viewed TV programmes since it hit our TV screens in 2010. He explained how he has adapted his style since starting on GBBO in 2010, eventually ditching the pens and paper to work solely in digital.
With over 2000 illustrated bakes to his name, Tom explained that rather than "following trends" he'd decided to focus on developing his food illustrations and forge a career around this.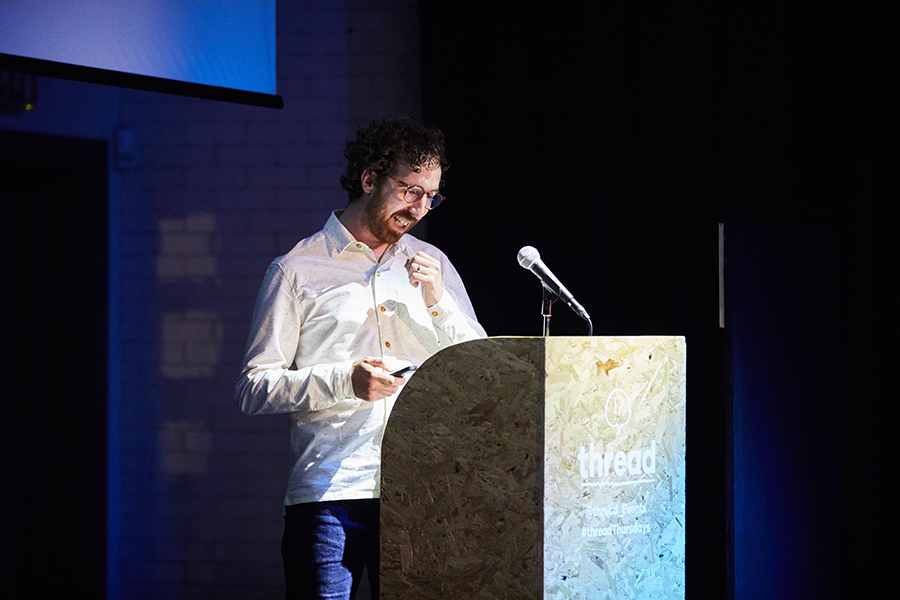 For our second course, detail obsessed food stylist and organic model maker, Peta O'Brien took us through the wonderful and weird world of food styling. From first using precision tools in her job as an oral surgeon's assistant, before then working as a chef, Peta then combined the two skills and forged a 35 year career working on diverse commissions for clients including Apple, Deliveroo, McDonalds and Mastercard.
Amongst walls of mackerel; structures made of bread loaves and horse hooves protruding from models mouths, Peta delivered an honest and candid talk that took us behind-the-scenes of her working process, illustrating the amount of hard work and problem solving that goes into producing a single piece of work.
thread's food and design throw-down was a roistering mix of entertainment, erudition and total sensory assault. Bristol's warmth and energy really came thorough at Thread. It's a powerfully stimulating and zesty place to be right now.
For the final course of the evening, we went out on a bang with Sam from Bompas and Parr; a globally recognised, multi-sensory experience design studio. Self-professed 'Jellymongers and Architectural Foodsmiths', Bompas and Parr have created work and sensory experiences; from jelly skyscrapers to chocolate waterfalls; flooding the roof of Selfridges to seismic sound baths, there's nothing they won't try with food.
Sam explained how they tried cooking steak with lava before getting the idea to try and cook with lighting – which is roughly 30,000 kelvins or 53,540 degrees Fahrenheit; 5x hotter than the sun! Sam handed out spoons and asked the audience to try their latest concoction: lightning vodka (exactly as it sounds!). For their explosive finale, Sam took a blow torch to some superfine mushroom to create a DIY fireball, which lit up the room – fortunately he avoided torching the fire station.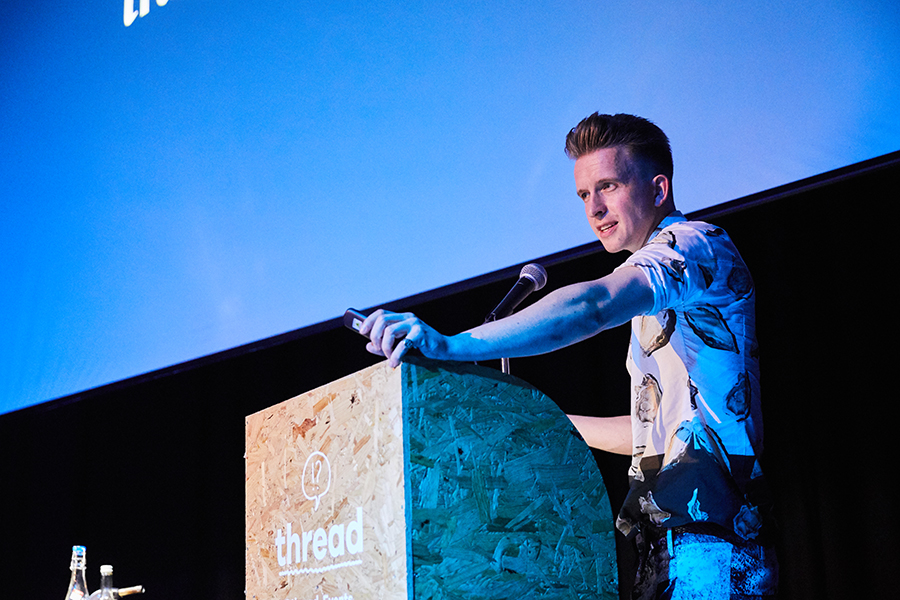 Thank you to our sponsors Farmdrop and Ripe Digital for supporting this one.