For the 9th edition of thread Thursdays we were thrilled to welcome, doodle master extraordinaire and all-round nice guy, Jon Burgerman to the stage.
Jon kicked things off by speaking about the early beginnings of his career in the UK, where he learned whilst growing up, that 'a messy room is a messy mind', a mantra that now informs his minimal working aesthetic. He also spoke about how the need for change inspired a move across to the pond to his current home in NYC.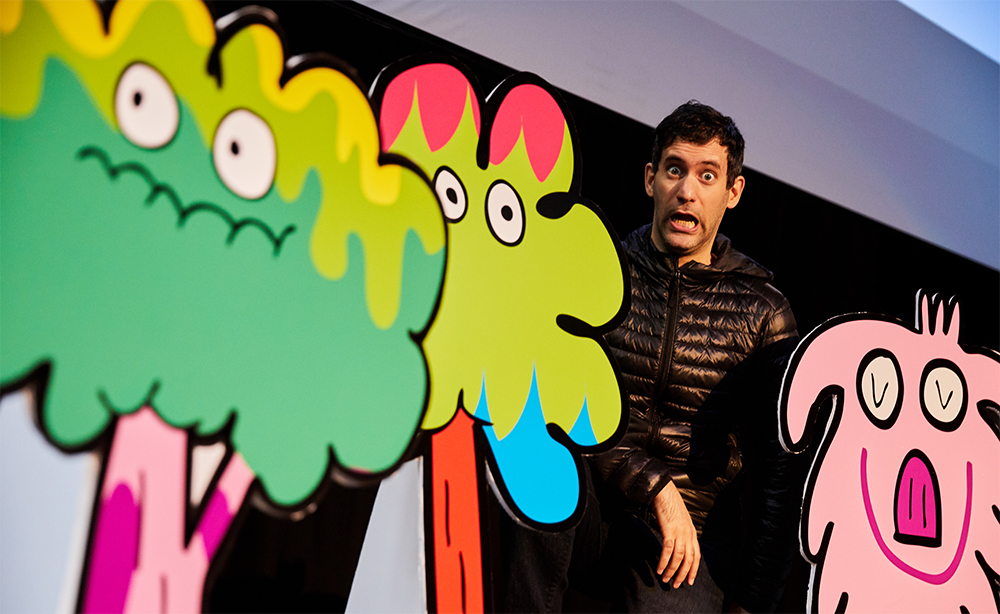 I like to think of Instagram Stories as a digital sketchbook
Jon went on to speak about how the introduction of Instagram Stories gave him a platform for his illustrations and characters to interact with the real world. He also recommended restricting the materials you use to create art. This in turn allows your imagination to be a 'raw material'.
This way of thinking has allowed Jon to effortlessly evolve into the artist he is today, allowing each project to be ideas lead, rather than the medium itself. What, at first, started as a series of playful experiments has now lead to Jon being asked to Instagram story at an upcoming design conference; a perfect example of how doing the work you love, can create the work you'd love to do!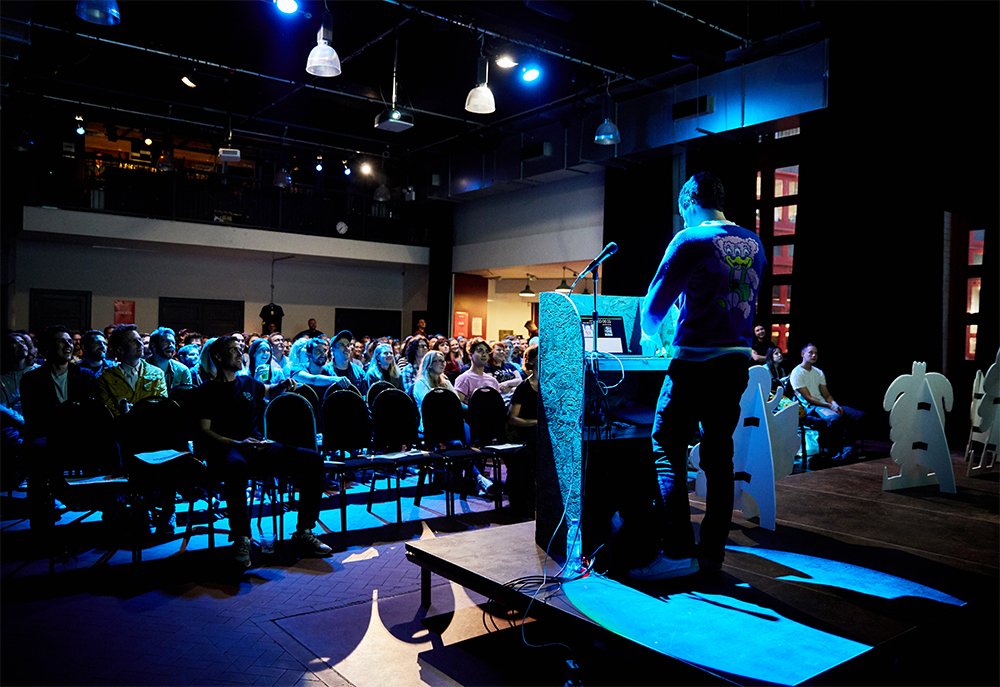 To round off the evening, Jon shared some inspirational reasons and reminders on why we should all create:
✏️ It's fun!
✏️ Opens up new ideas
✏️ Exercises our brain
✏️ Makes us happy
✏️ Sharing is caring
All-in-all a fantastic night. A huge thanks to everyone who came along; our print sponsors Ripe Digital; The Station for hosting; James from Charcoal Somerset for the grub and of course, Jon Burgerman.
Next up, in the thread calendar, we have Something Good design festival on the 6th-7th October, featuring talks and workshops from Anthony Burrill, Morag Myerscough, Snask, Gavin Strange, Miscellaneous Adventures and many more.  General, student and workshop tickets are on sale now.
In the meantime, you can follow us on Twitter or Facebook for news and updates on all things thread.