Our inaugural thread event focussed on innovation in digital, and finding different approaches using new technologies and studio projects to help grow and build a successful creative team.
We welcomed local boy Dan Efergan, Creative Director at Aardman Digital and Tom and James, co-founders of London-based animation and digital production company, Animade to the stage.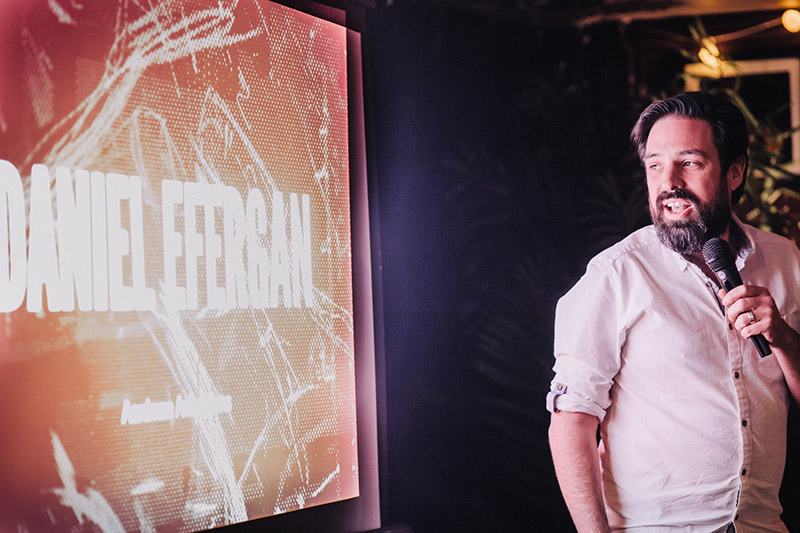 First up, Dan spoke about the idea of storytelling within the realm of digital, discussing how companies such as Aardman Digital are using virtual reality within their R&D strategy to add compelling immersion to their stories. Sharing the example of the Aardman story 'We Wait,' a dramatised depiction of migrants making the journey from Turkey to Greece on smugglers boats, Dan spoke about how Aardman constructed the animation specifically for the Oculus Rift VR headset, offering users a more hard-hitting, visceral experience, with a new level of immersion.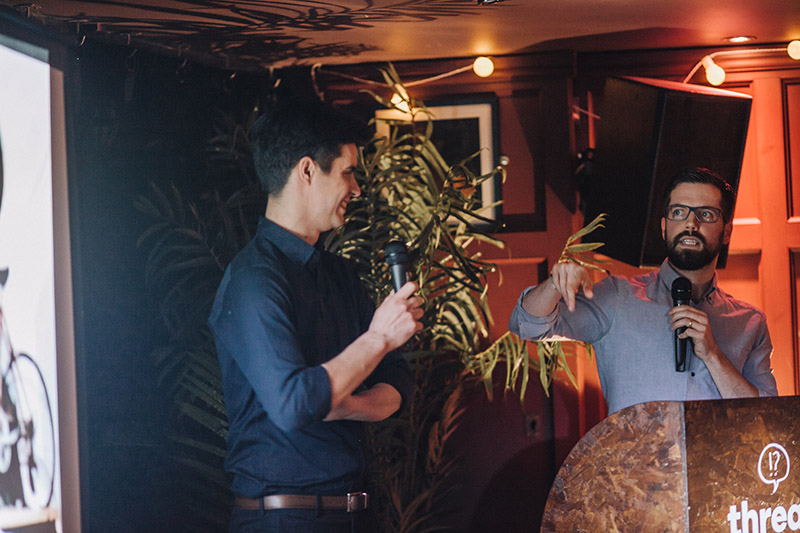 After a short drinks break, Tom and James from Animade discussed how they built a culture of innovation – dedicating time to studio projects, making tools available to strengthen creativity within the organisation and how good personal projects, can often help build a name for yourself and lead to client work further down the line. Backed up with case studies from some of their projects, they chatted about creating work and tools that help other people in their own industry – such as Boords, strengthening their name and reaching out to other like minded animators, designers and artists.