As the 16/17 Premier League season draws to a close, we were thrilled to welcome Ben Wright, co-founder of DesignStudio and Dan Capstick, Creative Director of DixonBaxi, to the thread stage to share with us the process of rebranding the world's most loved football league – The Premier League.
Hosted at The Station, we had a sell-out crowd of 220 pack the venue for an evening of football themed design talks.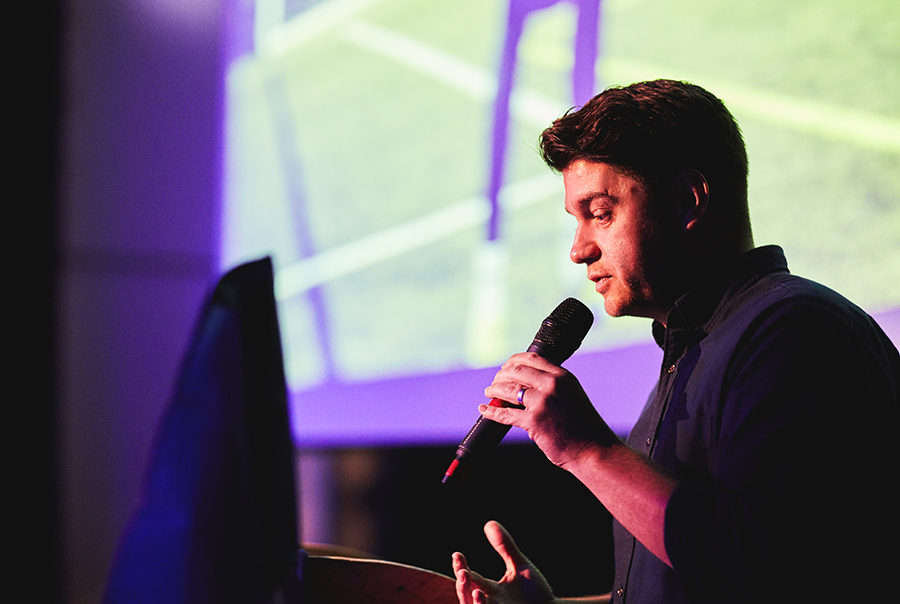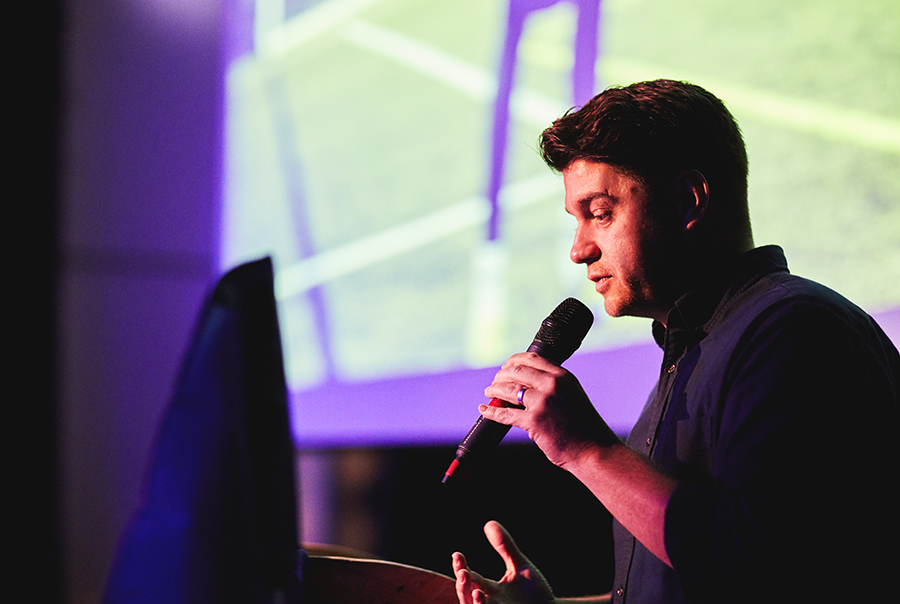 90% of fans identified the lion. This strong heritage played a massive part in the identity
Kicking things off, Ben Wright of DesignStudio spoke about how the studio worked on creating a brand proposition – 'We all make it' and an identity that acknowledged everyone – from professional footballers to the poorest communities – who play a part in one of the most exciting leagues in the world. Ben shared insight into how the studio redesigned the iconic Lion and how the studio dealt with a public backlash to the redesign.
After a few beers at half-time, the crowd went wild for Dan Capstick of DixonBaxi.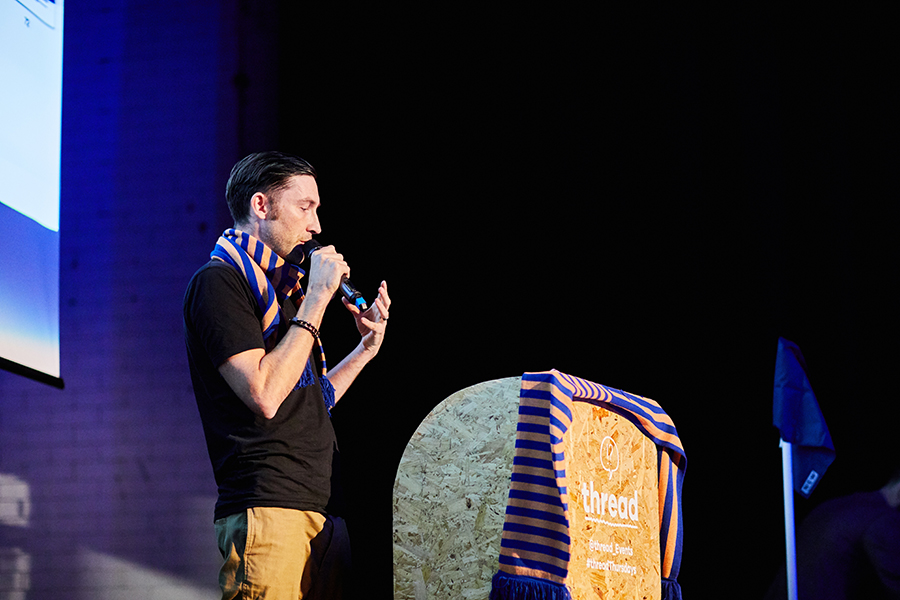 Expertly modelling one of our limited edition half-and-half scarves, Dan spoke about how DixonBaxi translated the brilliant design work from DesignStudio into show titles, in-match graphics, augmented-reality, touch-screen and studio graphics, all united by a unique 'Field of Play' motion behaviour.
There's no point animating stuff A to B. There needs to be a spirit behind it all
Taking inspiration from the agile and occasionally acrobatic nature of the sport, Dan stated "there's no point animating stuff A to B. There needs to be a spirit behind it all". Dan went on to explain that when creating the new official Premier League soundtrack with music agency MassiveMusic, they knew that it couldn't be an operatic-like as this wouldn't fit the brand DesignStudio had crafted. Instead, they came up with an edgy, upbeat soundtrack that not only reflects the new and contemporary branding, but also brings home the feeling of 'We all make it'.
All-in-all a fantastic night. A huge thanks to everyone who came along, our print sponsors Ripe Digital, The Station for hosting, Amy from Underdogs for the delicious food, Richard from Bakehouse Factory for his fantastic Del Boy scarf selling skills and of course, our speakers Ben and Dan.
thread will be taking a short break over the summer, but we will be back in September and, of course, October for Something Good festival! For now, follow us on Twitter or Facebook for news and updates.