For this special edition of thread, we're blending food and design to bring you a jam-packed evening all about the good stuff. We'll be serving up talks from creatives specialising in food design, as well as hosting a taster experience featuring some of Bristol's finest independents🍕.
We're thrilled to announce that we'll be hosting a series of tasty talks from Bristol-based, "food illustrator to the stars", Tom Hovey; renowned food stylist and organic model maker, Peta O'Brien, and – soon to be announced – very special guests. 😉
Best known for his illustrations of scrumptious show-stoppers on The Great British Bake Off, Bristol-based illustrator Tom Hovey drew his first glazed bun in 2010 and hasn't looked back since! Fingers crossed there won't be any soggy bottoms on the night… 🤞🏼🍰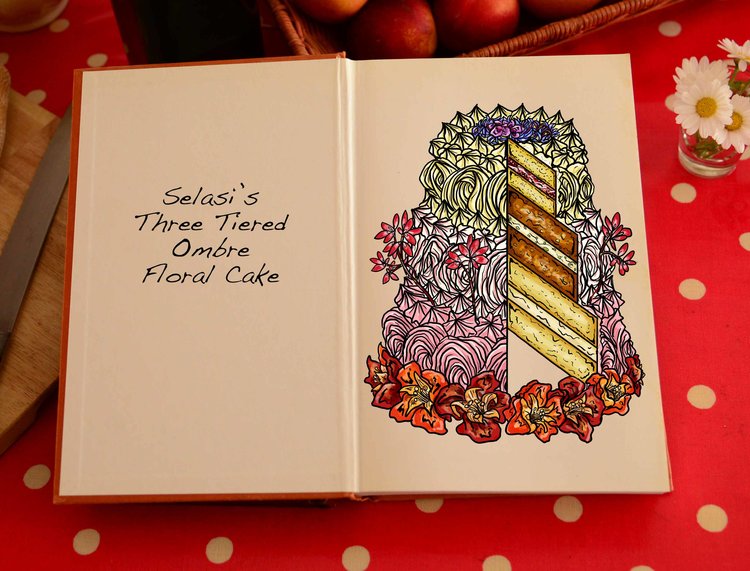 Detail is everything. Peta O'Brien first used precision tools in her job as an oral surgeon's assistant, before spending several years cooking professionally. Moving from Melbourne, Australia to London in the 1980s, she discovered the world of food styling and organic model making and has since worked on diverse commissions for clients including Apple, Deliveroo, McDonalds and Mastercard. 
We're also super excited to be taking over The Station's cafe for this very special night. Filled to the brim with some of Bristol's best independent food and drinks providers, there'll be taster experiences to excite the taste buds and stir the senses…
Foozie
Foozie is one of the UK's most exciting event organisers, content creators and PR machines. Alongside their forward thinking and hyper-local editorial, they work with local and international brands to host quirky events and experiences that generate mountains of unique content opportunities. Foozie will be showcasing their latest concept, The Tiny Cookery School.
Wiper and True
Wiper and True is a brewery based in Bristol. Founded in 2012 after falling in love with brewing at home, their craft was learnt on a kitchen stove with pots, pans and raw ingredients scattered all around. 🍻
Whilst their apparatus has become more sophisticated since those early days, their thirst for experimentation and excellence, together with enjoyment of their craft, remains their driving force.
Girls that Grind Coffee is an all female coffee roastery run by Fi O'Brien and Casey Lalonde. Based in Frome, Somerset all their coffees are sourced from female farmers and producers and those who work to support them ☕
Psychopomp Microdistillery are a small, independent distillery in Bristol. Psychopomp use small, handmade copper pot stills to produce craft distilled spirits in small batches and limited quantities. Pyschopomp are based in Bristol and supply products throughout the UK.
And if all this talk of food makes you hungry, fear not, as we will also be joined by the magnificent Murray May's and palatable Pizzarova for those feelin' a little peckish on the night.
––––
So join us for a jam-packed night of inspiration and experiences to tickle the taste buds at The Station, Bristol on Thursday 24th May. Doors open at 6.15pm.
Tickets for this event will go on sale on Thursday 3rd May, 10am. A limited number of tickets will also be available through Wriggle.
As always, stay up-to-date with future announcements by following us on Twitter or signing up to our newsletter using the form below. Don't worry we won't spam you.